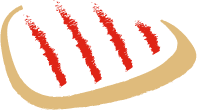 If you value quality meats, you'll love shopping our retail freezers. Check out any current specials and what's in stock, or opt to order a side of beef or pork!
If you love jerky, this is our offer for you! When you buy 10 packages of jerky, we give you the 11th free.
Generally in stock (contact us to confirm)...
Pork Chops
Sausages
Bacon
Pork & Beef Burgers
Ground Beef
Steaks
Roasts
All Beef Burgers
Pepperettes
Jerky
Summer Sausage
Maple Syrup
4 Favourites our Customers Love!
Our customers tell us these are some of their favourite Hastings Meat Market products.

Traditional farmer's style sausage comes in Farmers, Honey Garlic, Maple, Italian and Bratwurst flavours. Smoked sausages are also available.

Our delicious jerky is a perfect, lean-meat snack for on the road or at home. Enjoy nutrition in every bite!
Our bacon is cured using a traditional dry-rub process combined with natural wood smoking. This brings out the best of bacon flavour!
Tender and quick and easy to prepare, our pre-cooked, hot-smoked pork chops make the perfect meat meal.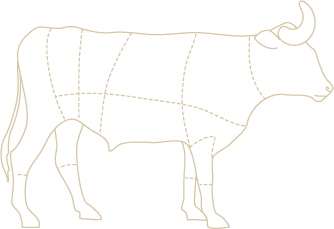 We Specialize In Beef & Pork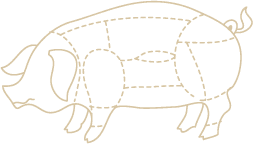 One of our stocked freezers…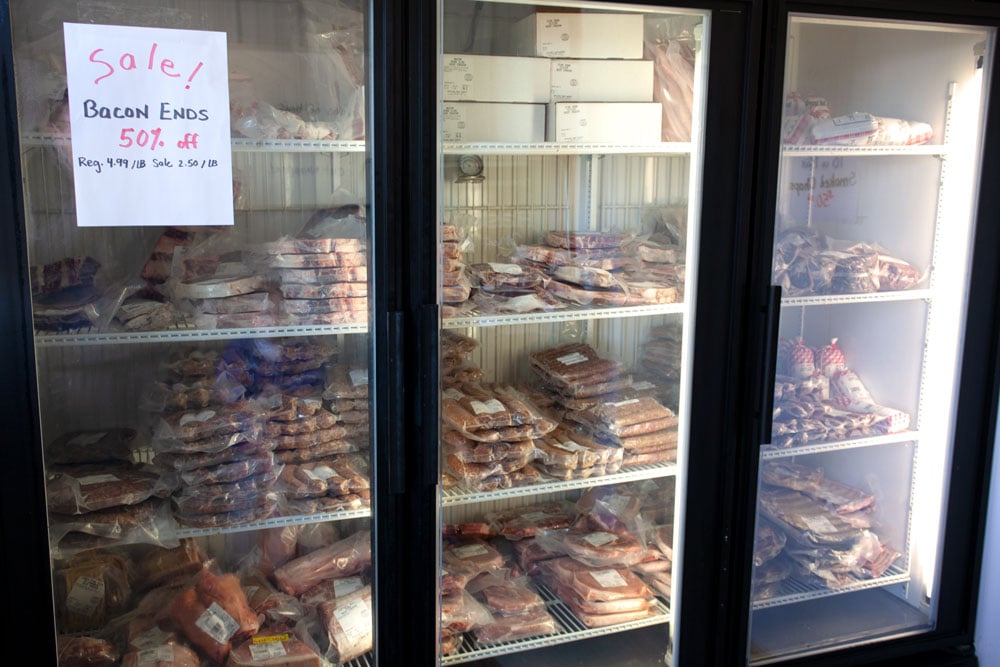 Monday to Friday: 8am — 5pm
Saturday: 9am — 12pm