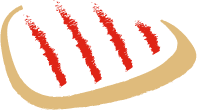 We think great meats start close to home—locally grown and locally processed, from the farmer's field to us to you. Discover the fine meats difference!
Buy 5 packs jerky, get 1 pack pepperettes!
If you love snacking on our delicious meat snacks, this is our offer for you! When you buy five packs of jerky (flavour of your choice!) you will receive one pack of pepperettes! 
4 Favourites our Customers Love!
Our customers tell us these are some of their favourite Hastings Meat Market products.

Traditional farmer's style sausage comes in Farmers, Honey Garlic, Maple, Italian and Bratwurst flavours. Smoked sausages are also available.

Our delicious jerky is a perfect, lean-meat snack for on the road or at home. Enjoy nutrition in every bite!
Our bacon is cured using a traditional dry-rub process combined with natural wood smoking. This brings out the best of bacon flavour!
Tender and quick and easy to prepare, our pre-cooked, hot-smoked pork chops make the perfect meat meal.
Hastings Meat Market is your source for fine local meat! In addition to our retail meats for local clients and our counter for walk-in customers, we offer abattoir and custom butchering services for beef and pork. We're located near Stirling, Ontario, in beautiful Hastings County.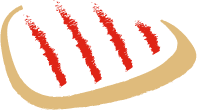 Here's what makes authentic meats and traditional meat processing unique… In other words, here's why you'll love Hastings Meats!
"Yes, we do custom butchering."
We offer abattior services, custom butchering and meat processing services for farm and other customers.
Pork Chops
Sausages
Bacon
Steaks & Roasts
Pepperettes
Jerky
Abbatoir
Custom Processing
Emergency Slaughter
Pepperette Processing

Stirling
Madoc
Belleville
Tweed
Campbellford
and others…